Disney Snacks : The Must-Eat Disney Parks Treats
Disclaimer: Some of the links and images below contain affiliate links, meaning at no additional cost to you, I will earn a commission if you click through and make a purchase.
Of all the planning you do for a Disney Parks trip, planning out the delicious snacks you are going to eat rises right to the top of my list! The best Disney snacks come in a variety of flavors, from classic snacks like Mickey Ice Cream Bars to snacks you can only find in Tokyo, like Alien-inpsired Mochi Balls. I dare you to make it through the list without wanting one of these Disney snacks!
The Classic Disney Parks Snacks
You Can't Beat the Classic – Mickey Bars
From Kris at Nomad by Trade
It's not a successful Disney trip for me unless I get to indulge in one (or more) of the famous Mickey bars. These treats seem simple on the surface – they're made of vanilla ice cream dipped in chocolate coating on a stick – but the flavor is way better than any other ice cream bar that I've tried. Plus, anything Mickey shaped is automatically more magical. You can find Mickey bars all over Disney World and Disneyland parks, as well as in their resort hotels. They're a perfectly delicious way to cool off on a hot day, so don't miss your chance to grab one!
You should remember that delicious Disney snacks aren't just for the kiddos too. You can enjoy them as an adult visiting Disney World as well!
Dole Whip – Yes Please!
From Sierra at Free to Travel Mama
Fruity. Creamy. Refreshing. Sweet. Legendary. As far as we are concerned, nothing beats the tropical taste of Disneyland's pineapple Dole Whip on a hot day! It is the perfect refreshing treat during a break between the riding the teacups for the fifth time and Mickey's Soundsational late afternoon parade. The Dole Whip wins bonus points for being available for pre-order in the Disneyland mobile app. Long lines are no more; you can go around the back of the Tiki Bar to pick up your order and then relax in one of the cool seating areas. Pineapple is a family favorite in our house and that means the Dole Whip wins the vote for which snack to buy every time. It's also big enough to split it…but who wants to?
There are SO many ways to profess your love for Disney snacks. there are some of our favorites!
Let's Cheer for the Churros!
From Jill at Let's Travel Family
I am the type of mom to plan and prepare for the unprepared as we travel with our 4 kids full-time. That's why I made a list of our best things to bring to Disneyland before our visit last year. Yet, my husband and I spoke ahead of time about allowing our family to truly have a Disney experience…. which means preparing to indulge a little and buy the yummy Disney snacks and treats.
We made sure to give each of our kid's several opportunities to find a fun snack that they could have. Our youngest daughter has a dairy intolerance, so that's why finding the delicious Churros was an awesome find! Now they are a family favorite!
Ditch the Sweet and Try the Salty – Mickey Pretzel
From Angela at The Life of Spicers
A Mickey pretzel is such a classic snack option at Walt Disney World, you really can't miss out on trying one. One pretzel is more than enough for two to share and is the perfect salty treat to give you a pick me up during a busy park day.
Beware though! They are really moreish, and whether you choose to dip your bready snack into the cheese dip it comes with or eat it alone, you will find yourself going for just one more bite.
Choosing a Mickey pretzel if you're on the Disney Dining plan is great value for money from a snack credit, and if you're paying out of pocket, then this is a very filling treat worthy of the cost.
Chocolate, Sprinkles, and everything in between – The Mickey Rice Crispy Treat
Nothing makes me a hoarder like Mickey Rice Crispy treats. When you have extra snacks on the Disney Dining Plan, there is no better way to spend them then getting A LOT of rice crispy treats. We love to take them home as souvenirs for our friends and family. They can come covered in chocolate, sprinkles, nuts, and even M&Ms. You can also find specialty ones, like Frozen-inspired. We visited Walt Disney World during Easter one year and even found some fun Easter egg rice crispy treats.
Disney Classic Snack Fun
The classic Disney snacks are so famous that they even have their own line of accessories, like a Disney Snacks Loungefly accessories! Once you find your favorite snack, it's tons of fun so show it off in the Parks too!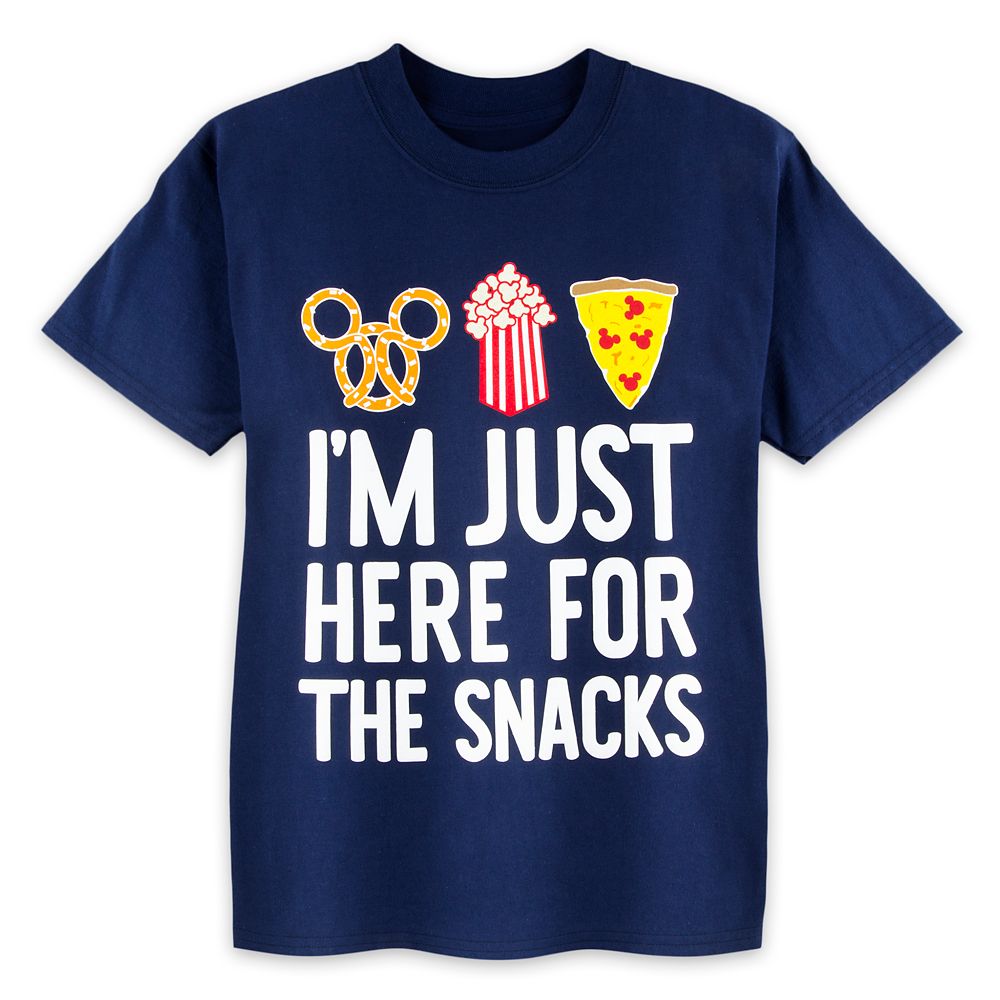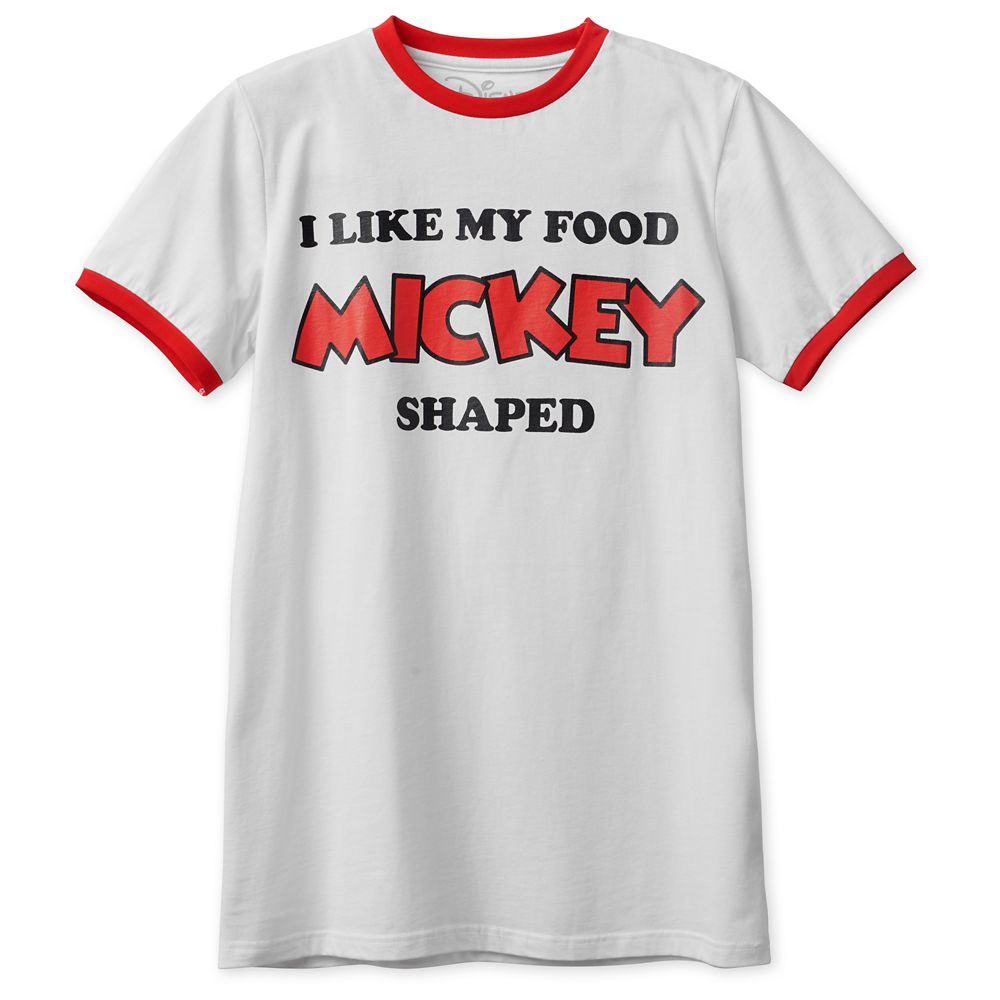 The Best Sugary Snacks at Disney Parks
Tiana's House Specialty – Traditional Beignets
From Margie at DQ Family Travel
My absolute favorite breakfast, dessert, and snack at Disney have to be the beignets from the Port Orleans French Quarter resort. They are served at the hotel's quick service café, Sassagoula Floatworks. Every time our family of four visits Disney World, we make sure to stop at the French Quarter to have those beignets. They are sugary, messy, doughy and oh so satisfying. I make sure to get an order of 3 just for myself! Through the years we have stopped in at various times of the day and have had enjoyed this delicious snack that reminds us of our time in New Orleans. They even offer a seasonal version – pumpkin beignets. The chefs who make the beignets always prepare it fresh to order and provide a generous topping of powdered sugar as a finishing touch. As great as other Disney snacks are, nothing compares to my French Quarter beignets!  Be sure to also check out the best kept fastpass secrets to get even more fun out of next Walt Disney World trip.
New Orleans with a Mickey Twist – Mickey Beignets
From Angelica at Things to Do and Eat
The Mickey shaped beignets originally found in Disneyland are my favorite Disney snack!
They're more dense than your average beignet, and they also come with vanilla and raspberry dipping sauces. This makes the perfect snack for anyone who loves fried dough and sugary goodness. In the fall, they also have a pumpkin version and in the winter they have a peppermint version!
You can find these in New Orleans Square- both at the Mint Julep Bar if you want them to go or at Cafe Orleans for more of a fancy sit down experience.
Smile – It's a Cheshire Cat Tail!
This treat is so delicious, don't be surprised when it disappears quicker than the Cheshire Cat that is its namesake. These treats are made from a pastry dough similar to a croughnut a cross between a croissant and a donut. They are filled with dark chocolate chips, melted to a sweet perfection. Purple and pink icing drizzled on top round out the treat. You can find them at the Cheshire Café, near the teacups, making them one of the best snacks at Magic Kingdom. We find them to be a fun snack as we are making our way between Tomorrowland and Fantasyland, or waiting for our next Magic Kingdom FastPass+!
The Best Treats to Cool Down at Disney Parks
Beat the Heat with Mickey and Minnie Ice Lollies
From Leona at Wandermust Family
My absolute favorite Disney snack is the Mickey and Minnie Ice Cream Lollies! We have traveled extensively in the Asian Disney Parks, Tokyo and Hong Kong and in the summer both places can get almost unbearably hot! These ice cream lollies are one sure fire way to cool off in the hot summer sun! I also love them, because sometimes it is really difficult to get little ones to stop and relax at Disney and ice cream is a great way of getting them to slow down even if just for a minute! Also these snack make great photo opportunities! Whether you decide to visit Tokyo Disney or DisneySea, these ice lollies, these are a must on your list.
Neverland Treats and the Peter Pan Float
Ice cream is a major snack category at the Disney Parks, and Storybook Treats in the Magic Kingdom at Walt Disney World has an awesome assortment of different ice cream options. If cookie sundaes or Tinker Bell cones aren't your thing, you can spring for one of the most unique treats: the Peter Pan Float. It is made with a healthy service of lime ice cream floating in Sprite and topped with a red Chocolate Feather in its cap. The Peter Pan float is a great refreshing snack. We easily shared it amongst our family of 4 for a quick bite. This fun dessert would be perfect for sharing on a day with your toddler in the Magic Kingdom.
Brrrr….Cool Down with a Frozen Lemonade In Hollywood Studios
From Jenn at Comeback Momma
At Anaheim Produce near the Tower of Terror in Hollywood Studios, you'll find the extremely refreshing frozen lemonade. From the exterior, it looks like a produce stand. The Minute Maid frozen lemonade is a must on hot days and a great alternative to the plentiful ice cream options. They also have a blue raspberry version.
Snacking in Pandora – The Night Blossom
Disney may have Parks around the world, but the Night Blossom in Pandora – World of Avatar  at Pongu Pongu is a treat from an entirely different planet. This drink was a huge hit with my kids, because it really does seem like a frozen treat from a completely alien land. There are layers of frozen apple and pear limeade, giving it fun pink and green colors. The passion fruit boba balls were by far the biggest hit though. They thought it was so much fun to bite down and burst open the yummy treats. You can also spring for a souvenir mug with this drink and it comes with a glowing seed inside to add some more extra fun. It counts as a snack credit on the Disney Dining Plan.
The Best Disney Snacks From Around the World
Mickey Bento Boxes and Light Saber Churros at Hong Kong Disneyland
From Anne at Pretraveller
Disneyland Hong Kong is one of the smallest Disney park around the world, but it has a great range of ride and show options available. You can see more information in this detailed guide about Disneyland Hong Kong.  Disneyland Hong Kong also has a great range of Disney inspired snacks, ranging from a different popcorn flavours and iceblocks to some great Disney-inspired Asian style Bento Boxes in the Explorer's Club Restaurant.  We really loved the Mickey Mouse themed rice and drinks sets and had a delicious meal to complement our great day out in the theme park.We also enjoyed snacking on Star Wars themed ice creams and light sabre churros right beside the Hyperspace Mountain ride!
The churro lightsabers are sure to be a hit with your Star Wars fans! Photo from Anne at Pretraveller.
Love the mickey-shaped rice in your bento box at Hong Kong Disneyland. Photo from Anne at Pretraveller.
Pomme de Amour at Disneyland Paris
From Marie at Our City Travels
"Magic blood-red apple which, when bitten, will send its victim into the Sleeping Death. A victim of that can only be revived by love's first kiss." This is the famous line from our childhood that describes the apple that Snow White ate that sent her to an apparent "death." And I'm sure you remember in the books and in the movies how red the apple was. In reality, no apple could be a perfect red…but when you get to visit Disneyland Paris, glistening red apples, among the many sweets you can get a bite on, are the most attractive.
Taking inspiration from the Snow white apple, toffee apples or Pomme d' Amour were one of the treats I enjoyed munching on while walking around Disneyland Paris. But the Pomme d' Amour Mickey takes the treat to another level. The upper part of the candied apples are given a layer of chocolate shaped with Mickey's ears, complete with his iconic blue hat. There are variations of Mickeys candied apples; covered in white chocolate with marshmallow ears, and the base is covered in edible blue dust (magic!). The others are colorfully designed, all with marshmallow ears. Every apple looked so delicious that in the end, you can't say no to a bite! Don't worry, none of them is poisoned! 🙂
Sweets at Disneyland Paris – Sugar Donuts
From Mandi at Big Family Little Adventure
The children's favourite snack when we visit Disneyland Paris is the doughnuts, I don't know what it is about them that make them so soft and fluffy, and the sugar is plentiful and gets everywhere! When we visited, they were one of the choices for the petit gourmand that was included in the half board offer, a choice between an ice cream or the doughnut, which in the chilly winter months is definitely the only choice, although you may need to check if it's still included in their offer, if it isn't then go find a cafe that doers them as its the perfect little pick me up in the afternoon to ensure the children have a little bit of a sugar rush to ensure they can continue with their fun packed afternoon and keep them going until dinner! Goes perfectly with their delicious hot chocolate.
Mochi Balls in Fun Character Shapes
From Evie at MumPack Travel
The delicious mochi snacks at Tokyo Disneyland and Tokyo DisneySea in Japan are quite possibly the best looking and tasting little treats we've found at any Disney Park. Mochi is a soft rice cake and these delicious little balls are filled with custard, chocolate and strawberry cream and cost 360 Yen for three. At Tokyo Disneyland we found our Green Alien Mochi at the snack bar upstairs from the Main Galactic Pizza Port across from the Star Tours. At Tokyo DisneySea, we bought Darth Vadar and Stormtrooper Mochi at a little stand at the base of the bridge at the waterfront, near the SS Colombia. Enjoy! After the Parks, make sure you check out more fun things to do in Tokyo with your kids.
Flavoured Popcorn at Tokyo Disney Sea
From Dawn at 5 Lost Together
One of the highlights of visiting the Disney Parks in Japan is sampling the new and interesting signature Disney foods.  At Tokyo Disney Sea, popcorn is the big deal and you can sample seven interesting flavours throughout the park.  Buy a themed bucket when you arrive and start your popcorn exploration journey.  Flavours like White Chocolate and Caramel are good ways to get warmed up before venturing on to Tomato Herb, Curry and the limited edition flavours.  Once you have your bucket, just pay to have it refilled as you travel between different lands. If you are looking for more fun things to do at Tokyo Disney Sea, snag this one day Tokyo Disney Sea itinerary.
Mickey Mouse Muffins
From Katy at Untold Morsels
If you visit Tokyo Disney in Japan, prepare yourself for an avalanche of themed food options. From flavoured popcorn to local favourite melon bread, it all comes with a signature Disney spin. At least half of the offerings have a Mickey theme and our favourite were the Mickey muffins at the Sweetheart Cafe.
Available in banana and walnut and double chocolate flavours, the muffins are a fun and quick snack to munch on between rides. Our kids tried each flavour and went back for more on our second day at the park.  They are not too big so you have plenty of room to try all the other delicious treats at Tokyo Disney, one of the best things to do in Japan with kids!
Disney Snacks that Double as a Meal
Snacking in Disney Springs – Morimoto Baby Ribs
From Yamy at GoFamGo
Morimoto Asia Street Food is located by the entrance of Morimoto Asiain Disney Springs at Walt Disney World. The restaurant is headlined by Iron Chef Morimoto. It sells quick bites from the main restaurant's menu including one of our favorites, the Morimoto Baby Ribs. For as little as $10.00, you get a hefty sampling of 3 yummy ribs. We love it because of the generous serving size you can get to go without needing to book advance reservations. It has great value as well especially if using a snack credit. Morimoto Asia usually charges 2 table service credits for dinner.
No One…Make Cinnamon Rolls like Gaston!
It's funny how food can become a special memory all on its own. This delicious treat became our go-to late-night snack in between Barnstormer rides and visits with Belle. Gaston's Tavern serves this amazing cinnamon roll that brings back all our memories of fun, late-nights in Fantasy Land at Magic Kingdom.
One cinnamon roll is plenty for two people to share. If you are on the Disney Dining Plan and trying to conserve your meals, using this as a quick breakfast is one of our best Disney Dining Plan Hacks. During the Christmas season, you can even snag one with red and green icing!
Snack on Everything at one of Epcot's Festivals
I can't even narrow down a single snack at the Epcot Food and Wine Festival to say it's my favorite, but the spicy shrimp from Mexico during the Epcot Flower and Garden Festival were definitely near the top of my list. One of the absolute best ways to enjoy Disney snacks as a full meal is to visit one of the many Epcot festivals and completely snack your way around the entire world. We love trying both savory and sweet dishes from each of the pavilions. You can even get a passport with a list of all of the snacks inside to make sure you don't miss a single one!
The Best Disney Snacks Summary
The power of Disney snacks doesn't just come from their sweet and salty taste, but also from the memories they connect you to. You will always remember your favorite late-night snack (Gaston's Cinnamon Rolls for us!) and the snack that means "I'm at Disney" like your first Mickey Ice Cream Bar. Hopefully this list can help you narrow the options down to your new favorite!
Classic Disney Snacks

Mickey Ice Cream Bar

Dole Whip

Churros

Mickey Pretzel

Mickey Rice Crispy Treat

Sweet Disney Snack Treats

Beignets – Traditional and Mickey-Shaped

Cheshire Cat Tail

Best Cool Down Disney Snacks

Mickey and Minnie Ice Lollies

Peter Pan Float

Frozen Lemonade

Night Blossom

Disney Snacks Around the World

Disneyland Paris

Pomme D'Amour

Sugar Donuts

Tokyo Disneyland and Disney Sea

Mochi Balls

Flavored Popcorn

Mickey Muffins

Hong Kong Disneyland

Mickey Bento Box
Lightsaber Churros

Disney Snacks that Double as Meals

Baby Ribs from Morimoto Asia

Cinnamon Rolls from Gaston's Tavern

Epcot Festival Snacks